Brian Jackman
Self-confessed lion fanatic and writer
Brian Jackman - journalist and author
"For more than 30 years Brian Jackman has been one of Britain's finest nature and travel writers. His work will be familiar to regular readers of The Sunday Times, The Daily Telegraph, BBC Wildlife Magazine and Conde Nast Traveller, of which he is a contributing editor. There is no continent and scarcely a country that has not basked in the glow of his elegant, evocative prose, in which details of landscape, people and – especially – wildlife are touched in with painterly exactitude. Richard Girling, The Sunday Times Magazine.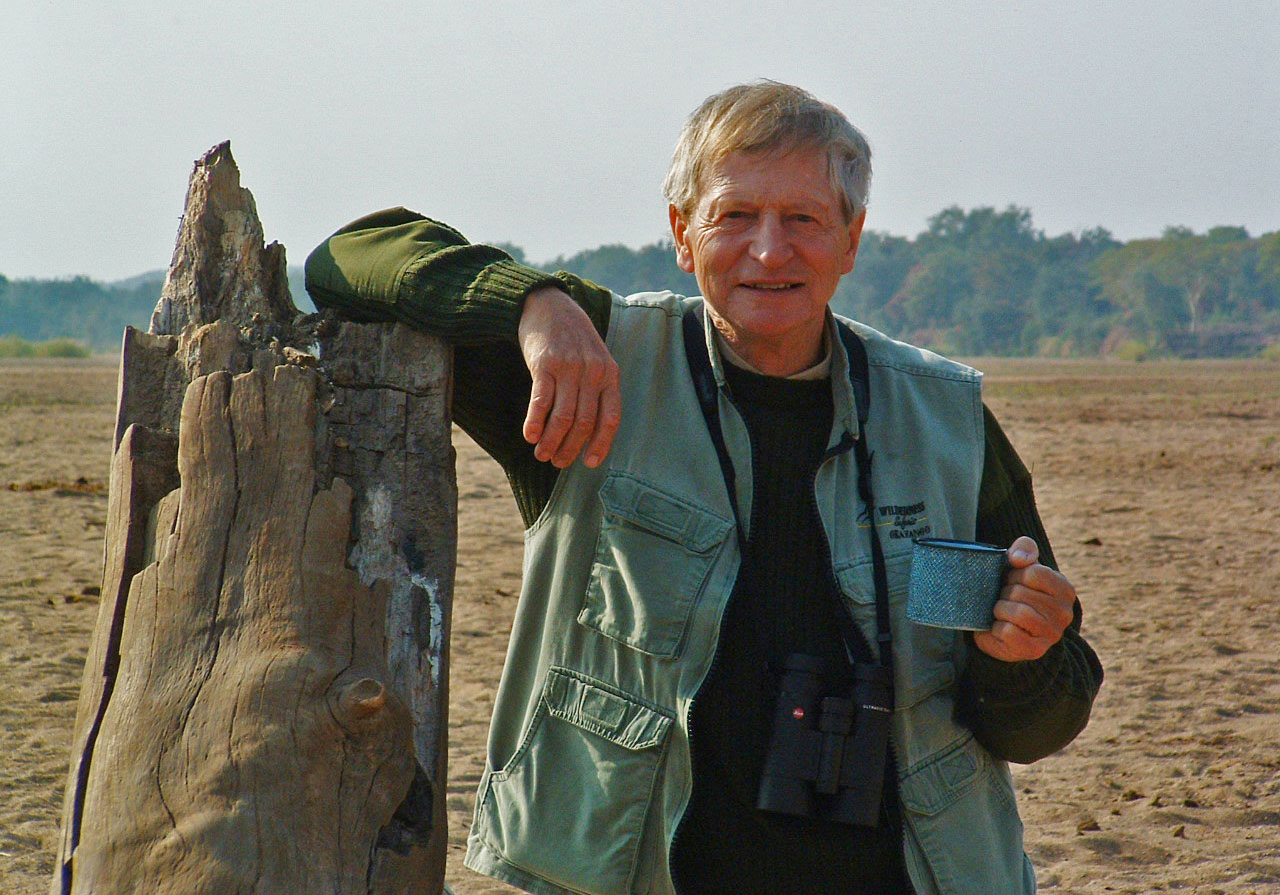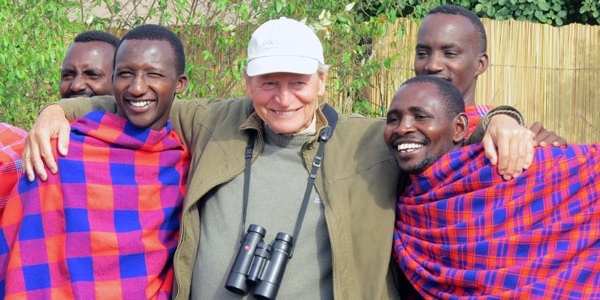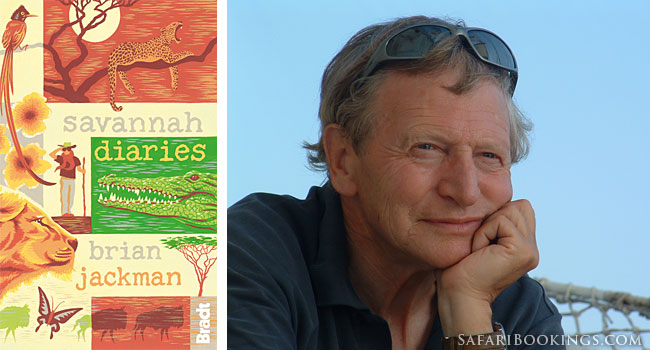 Brian Jackman is a freelance journalist and author with a lifelong passion for travel and wildlife. For 20 years he worked for The Sunday Times during which time he was voted Travel Writer of the Year in 1982. In that same year he also won the Wildscreen '82 award for the best commentary script, Osprey, at the first International Wildlife and Television Festival in Bristol.
His African books include The Marsh Lions and The Big Cat Diary (both with Jonathan Scott), Roaring at the Dawn and Savannah Diaries (2014). He also edited My Serengeti Years by Myles Turner, and Battle for the Elephants, by Iain and Oria Douglas-Hamilton.
The Marsh Pride of lions in the Masai Mara were the subject of Jonathan Scott's first book, The Marsh Lions, co-authored with Brian Jackman in 1982. Scott credits Jackman with teaching him to appreciate the importance of the narrative flow, rather than simply producing a scientific journal: "He questioned whether I was writing for my chums at the Serengeti Research Centre at the expense of the general public, my primary audience. Learning to integrate the science with the narrative was something that took time for me to embrace."
Today he still writes for The Sunday Times, but his work also appears in The Daily Telegraph, BBC Wildlife Magazine, Travel Africa Magazine and Conde Nast Traveller, where he is a contributing editor. Although his travels have taken him around the world, he is best known as Britain's foremost writer on African wildlife safaris, and has spent more than two years in total under canvas in the bush. He is also a Fellow of the Royal Geographical Society, a trustee of the George Adamson Wildlife Preservation Trust and a patron of Tusk Trust.
He is married, with one daughter and two grand-children, and lives in Dorset, UK.
A REVIEW OF SAVANNAH DIARIES in 2014
Few writers know the African bush better than Brian Jackman. For 40 years he has wandered across sub-Saharan Africa, coming face-to-face with its most formidable denizens and meeting some of the legendary characters who, like George Adamson, the grand old lion man of Kenya, have dedicated their lives to its conservation.
Brian's first book on Africa, The Marsh Lions, written 30 years ago with Jonathan Scott, has become a wildlife classic, and his latest book, Savannah Diaries, deserves equal acclaim. Distilled from decades of his notes and clippings, the book is a celebration of Africa's wildlife and wild places, seen through the eyes of one of Africa's most distinguished observers. Having spent time with George Adamson back in the 1980s it was inevitable that Jackman would become a self-confessed lion fanatic. "Fellow big cat junkies will know the feeling," he writes. "When you have been away from lions for a long time you long for a sight of them, and even now, 40 years on from the first time I heard a lion roaring, I lie awake in my tent at night, unable to sleep until I have heard them grunting in the darkness." But this book is more than an account of a personal obsession with Africa's most iconic carnivores. Whether he is on the boundless plains of the Serengeti or drifting a mokoro down the reed-fringed waterways of the Okavango Delta, few other writers can so magically summon up such a vivid sense of place or bring the African savannah so thrillingly to life. As Virginia Mckenna says in her foreword, "This book holds so many of my own feelings and experiences that I often felt I was a part of Brian's heart and mind and walking in his footsteps."
Courtesy: SafariBookings.com
EXTRACT FROM AN INTERVIEW with Marshwood Vale magazine 2013
Travel took me all over the world—I was so lucky. I went to the Arctic looking for polar bears and to India to look at tigers, and I've been to the Pantanal, the Galapagos, skied in 60 different resorts all over the world.
But Africa was always my big passion. Eventually The Sunday Times let me go there in 1974 and it just blew me away, and I saw my first lion. It was just stunning. And then very soon after that I got to meet Joy Adamson and after she was murdered I got to meet George Adamson at the funeral. I went with George to see his lions. He chucked some old camel meat in the back of the Land Rover and we drove down to the river. He called for a lioness called Arusha, like you would call for a Labrador, and this lioness came bounding up, blood all over her muzzle and she ran at George. I thought she was going to kill him but she just stood on her hind legs and draped her huge paws over his shoulder, and he just hugged her. She saw me and wandered over and her head filled the window. She was right next to my face and her breath smelt. How amazing it was. I went back again and stayed and spent quite a lot of time with George and we became friends until he also was shot dead by bandits, poachers. But I remained and still am a trustee of the George Adamson Wildlife Preservation Trust and a patron of Tusk Trust and all these things that you collect on the way, fellow of the Royal Geographical Society. And then, after I had known George, I met Jonathan Scott, the Big Cat Diary presenter. We wrote this book about lions called The Marsh Lions and it became a wildlife classic. In fact, this year it was republished in paperback on the 30th anniversary of the original publication 30 years ago. I covered all the ivory poaching wars and tried not to get shot by bandits. In Tsavo National Park at the height of all the trouble, AK47 bullets whistled over my head, which was not fun, and finding these appalling carcasses of elephants with their tusks and their faces sometimes sawn off with a chainsaw—was absolutely dreadful. I still go to Africa two or three times a year and probably know the Maasai Mara more intimately than I know Dorset—it's extraordinary.
ARTICLES OF INTEREST
The Mara, by Brian Jackman 2016
Articles by Brian Jackman - Muckrack.com
---
PUBLICATIONS
Marsh Lions : The Story of an African Pride By Brian Jackman and Jonathan & Angie Scott ISBN10 1841624284 and ISBN13 9781841624280
The Big Cat Diary : Year in the Masai Mara By Brian Jackman and Jonathan Scott 1996 ISBN10 0563387521 and ISBN13 9780563387527
Roaring at the Dawn : Journeys in Wild Africa By Brian Jackman with Photographs by Jonathan Scott and David Coulson 1996 ISBN10 1853105708 and ISBN13 9781853105708
Savannah Diaries By Brian Jackman 2014 ISBN10 1841624934 and ISBN13 9781841624938
Other books include Touching the Wild, The Countryside in Winter, The Dorset Coast Path, The Great Wood of Caledon (with Hugh Miles), and two best-sellers, We Learned to Ski and The Sunday Times Book of the Countryside.
"Brian Jackman is a passionate but unsentimental conservationist who lives surrounded by reminders of what's gone before. He writes with relish for the experience he is recalling and for the language in which he sets it down. His prose is clean and uncluttered, his sense of history acute.' The Sunday Times 'The author has that priceless gift of imparting his own enthusiasm without over-emphasis. it is a pleasure to be in his company.' The Sunday Telegraph 'Brian Jackman not only writes well, but has that rare gift of communicating his own sensual perceptions.' Birds Magazine 'Few writers are able to evoke a sense of place as effectively as Brian Jackman.' In Britain Magazine 'An ability to convey the beauty and magic of the place and its wildlife' Bridport News 'Brian's book is a delight for all those who have been bitten by lions or would like to be. It is full of the great spaces of Africa that, as he says, are much bigger when you're foot.' Simon Barnes, The Times 'It is hugely evocative of the African bush and its animals' Good Book Guide 'This is a collection of inspiring, passionate and often rather depressing insights from the real deal.' Wanderlust Magazine "A picture may be worth a thousand words - but it depends whose words they are. Those of travel writer Brian Jackman capture the essence of wild places more vividly than any top-end digital SLR camera." - BBC Wildlife Magazine
Gallery
---